"So...This'll be my new home..." Looking from left to right Ziel shakes his head at the surface of his housing and who he will be sharing this building with," Great..." Releasing a sigh he walks in uninthusiastic and slacked as he drags his Scythe behind hopeing for a quick battle. But seeming none to come of it Ziel sheaths his Scythe summoning it back into the nothingness from where it came.
Walking into it's grand entrance Ziel perks one fiery green eye open looking from one side to anouther as silence is all that befalls his entrance. As every boy student who sees him steps to one side afraid of his unimaginable power as well as the status he carries. Shaking his head Ziel makes his way past the many corridors and up the stares to the highest level ot his room door 10,000 the last door in the center of a large interior hall way like corridor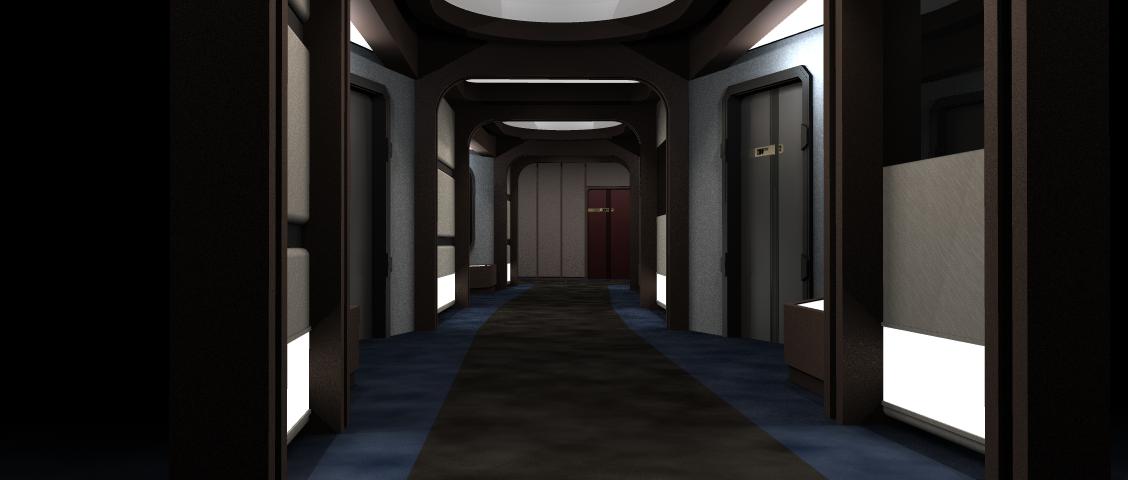 Looking blankly at the number Ziel opens his door and finds himself in a unnaturally giant as well as amazing room, the floor shined with marble, the windowes large and paved with a clear view of the school,towns and rivers as well as forests. A large fireside as well as cream like coloured pain on the walls to keep it nutral until Ziel wishes to paint it anouther colour. Seeing from his living room two great arm chairs of a comfirtable material, as well as a long lounge chair that was able to fit four people in it's seats, as well for one side of the wall covered in a librarial study which was planted beside the large paved windows.
Perking a brow without a word Ziel moved from the lounge to the Master room, revealing a master bed as well as two large paved windows again with a full view and clear sightings, along with a wardrobe to hold his cloths in and a side table on one side of his bed to place a lamp as well as a mini clock, as for the floor fitted with a fitting comfy material to the touch.
Still remaining silent Ziel moved to the other side of his dorm room towards the kitchen to also reveal a large coking area, fited with a oven, microwave, toster, fridge, freezer, and six cubords for fitting in all kinds of foods. Walking back to the middle of his room in the lounge,"Nice place...However I still prefer home..." Closing both eyes and pointing one finger up along with his other arm crossed.
After that comment he throws his shoes to one side and walks into his room, looking to one side at the view he strings his his tie off and falls back onto his bed staring up at the cieling. "Well...Fathers on a mission....What a I to do here..." Placing both arms behind his head, he releases a sigh and turns to one side. "I suppose sleep wouldnt hurt..." With him closing his eyes a barrier automatically forms over his door room 10,000 forcing all uninvited guests out, unless welcomed in personally by Ziel himself.
Looking up from the cieling Ziel stands to his feet and prepares to move to his next glass, "Area Dominationhuh...." As he places his hands into his pockets, he walks out of his dorm door, down the stairs, through the many corridors and out of the entrance of the Boys Dormitories.

---
Permissions in this forum:
You
cannot
reply to topics in this forum